Climate disclosure: US splits from Europe with pragmatic draft SEC rules for US-listed companies
The US Securities and Exchange Commission (SEC) has taken a more targeted, pragmatic approach to climate reporting for large, listed companies than that planned in Europe in response to concerns about the complexity, cost and reliability of disclosure.

By Dierk Brandenburg, head of credit and ESG research, Scope Ratings
SEC disclosure requirements affect European firms with US equity listings (ADRs) that are required to file annual Form 20-F statements. Currently there are 120 European ADRs, mainly from the health care, financial, and IT sectors, but also energy and materials companies with high emissions footprints.
The SEC's preferred approach to climate reporting by US-listed companies is by and large based on existing frameworks by the Task Force on Climate-Related Financial Disclosures (TCFD) and the Greenhouse Gas Protocol (GHG).
If adopted, the disclosure framework will apply to large US-listed companies from 2024, which would be a year after the EU, though timeframes could still slip on either side of the Atlantic.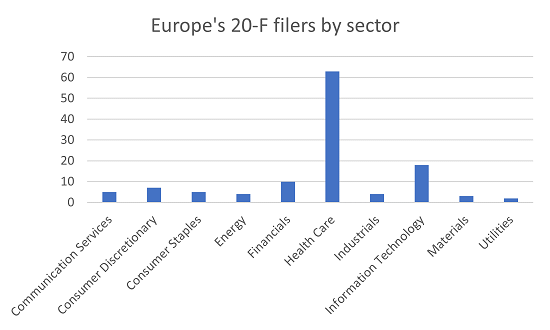 Beyond the direct application to European companies, there are a couple of elements of the proposal that have bearing on the design of a European or international reporting framework.
Compared with EU ambitions, the SEC's approach is narrower but also more pragmatic in view of the complexities of ESG disclosures.
First, unlike other initiatives in the ESG area, the SEC focuses solely on climate risk disclosures and does not cover other environmental, social and governance risks, though some of these risks may already be covered by SEC rules governing the Management Discussion and Analysis part of financial statements, at least where companies consider them as material.
Secondly, in reference to its mandate as a securities market regulator, the SEC restricts the double materiality of the disclosures to the needs of investors rather than the wider stakeholder holder approaches pursued by the EU's planned Corporate Sustainability Reporting Directive (CSDR) or the International Sustainability Standards Board (ISSB). The SEC's more targeted approach reduces concerns about the complexity, cost and reliability of disclosure.
The SEC will also require companies to disclose material so-called scope-3 emissions – those related to indirect emissions from a company's activities - in line with the GHG protocol, though only where material or where part of an explicit emissions target. Small companies are fully exempt while a safe harbour for liability for scope-3 disclosures applies. Implementation is also delayed to fiscal year 2024 for large companies. In addition, there are exemptions for scope-1 and scope-2 disclosures, which start in 2023 but for which reasonable assurances are only required from fiscal year 2026.
Given the concerns about the cost and reliability of emissions reporting the more cautious approach by the SEC is understandable but may yet attract more criticism by companies and policy makers in view of the costs that this extra disclosure involves.
The EU and ISSB face similar concerns which is sure to lead to more discussions about exemptions for smaller companies and the timeframe for implementing international climate-related accounting standards.