Our Approach
Scope's sovereign and public sector methodologies are based on quantitative and qualitative approaches, allowing the group to strike an appropriate balance between analytical consistency and acknowledgement of issuer-specific characteristics. We make clear when we use our own judgement in the assessment of credit risk. Our coverage includes five asset classes, each reflecting our emphasis on the value of holistic analytical approaches in evaluation of sovereign and public sector credit quality. Specifically, sovereign credit rating analysis includes assessment of other rated asset classes. Developments at the supranational and sub-sovereign levels, among GREs and social-housing providers, as well as at entities in other Scope-rated asset classes, can as well have an economic and/or fiscal impact on a sovereign rating.
Our sovereign quantitative model embeds five-year forecasting, making the rating framework significantly forward looking. Analytical emphasis rests on structural rather than cyclical dynamics. We attach more weighting to flow than stock variables. We emphasise counter-cyclicality in ratings.
First major agency to embed environment, social and governance (ESG) as a stand-alone sovereign rating methodological pillar, emphasising longer-run ESG risk with significant 25% weight in the quantitative model.
Transparent communication to markets on sovereign quantitative-model ratings as well as precise analyst adjustments in rating actions – no "black box".
Public credit ratings on seven core European supranational entities.
Our Research
Scope sovereign and public sector research reflects market-leading outlooks on sovereign borrowers, sub-sovereign and government-related entities, and supranational institutions. Research studies provide deeper insight on specific subjects, while shorter commentaries and interviews inform market participants around the credit implications of latest political, economic, fiscal and monetary developments.
Read latest research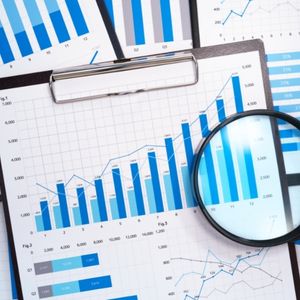 Team Contacts
Our diverse team of sovereign and public sector analysts is based in our Frankfurt, Berlin, Paris, Milan, Vienna and Madrid offices.
Sovereign Ratings
As of Dec 8, 2023* (click on country name to visit issuer page)
Europe
Other Countries

| | |
| --- | --- |
| EURO Area | NON-EURO AREA EU |
| | |
*Foreign-currency long-term issuer rating
Scope's sovereign ratings and ratings histories are also displayed on Wikirating, FX Empire and Macrobond, among other platforms. Any Scope data shown on such platforms are subject to their respective terms and conditions. Particularly, the accuracy, correctness, and update frequency of information are solely subject to their terms and may vary to what is shown on Scope's internet presence.
Supranational Ratings
As of Dec 8, 2023* (click on supranational entity to visit issuer page)
*Foreign-currency long-term issuer rating
Sub-Sovereign Ratings
As of Dec 8, 2023* (click on sub-sovereign name to visit issuer page)
*Foreign-currency long-term issuer rating