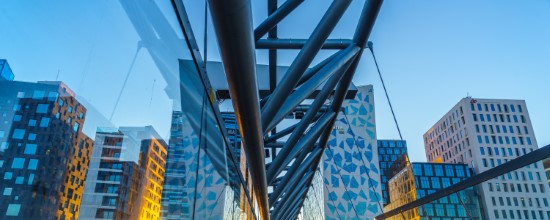 Webinar: Norway's municipalities: a guide to new challenges, opportunities in capital-market funding
Tuesday, October 17th 2023 - 2:00 PM (CEST)
Across Europe, municipalities are facing growing demands on their budgets, from investment in sustainable growth and the energy transition to addressing the needs of ageing populations. These pressures have consequences for their funding strategies. In Norway, an additional dimension is a significant change to capital market funding for municipalities related to how the Basel Framework strengthens banks' risk management from January 2025.
For a full understanding of Norway's institutional setup and why tapping capital markets is an increasingly sensible option for sub-sovereign borrowers if the full credit risks are understood, please join a special Scope Ratings webinar.
Guest speaker: Jan Krogh-Vennemo, Global Head, Fixed Income Sales and Credit Trading, DNB Markets
Panellists: Jakob Suwalski, Director, and Thibault Vasse, Associate Director, Sovereign and Public Sector Ratings, Scope
Jakob Suwalski and Thibault Vasse will highlight key points of the analytical framework used in Scope's recently assigned rating for the City of Trondheim (AAA/Stable).